Semi Low Loader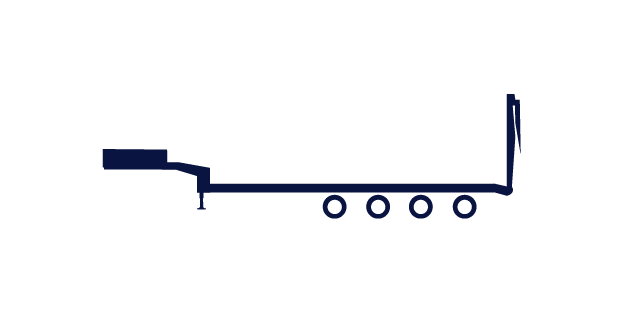 When everyday transport demands maximum flexibility, that's when semi low-loaders usually come into play. These vehicles are real all-rounders and are of course also available for immediate delivery at SpecialTrailers24.

The semi low loaders are equipped with technical features that make them stand up to any construction site. Wheel recesses in the loading area are suitable for an height-optimized transport of wheel loaders and dumpers. The excavator recess integrated in the chassis perfectly accommodates an excavator arm. The hydraulic widening provides flexibility in terms of load width.

In addition, there are many other possibilities and options that make a semi-trailer a reliable and versatile means of operation.