Low Loader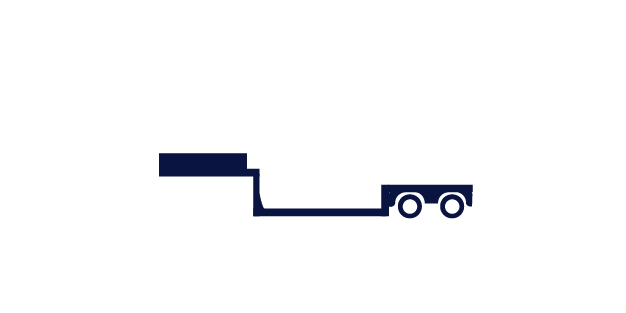 Construction machinery, forestry equipment, industrial parts and much more are a challenge to transport because of their height. This is the field of work of low loaders, of which a wide selection is directly available at SpecialTrailers24.

Lowbed trailers are characterized by the fact that the gooseneck can be removed of the lowbed. A bogie can be integrated in the area between the gooseneck and the drop deck - either permanently integrated or removable. Additional dolly vehicles can also be used on lowbed trailers to increase the payload.

In addition, there are a number of different drop deck variants, which are designed according to the area of application: Excavator decks, vessel bridges or flatbeds are just some of the possibilities.