Dolly Trailer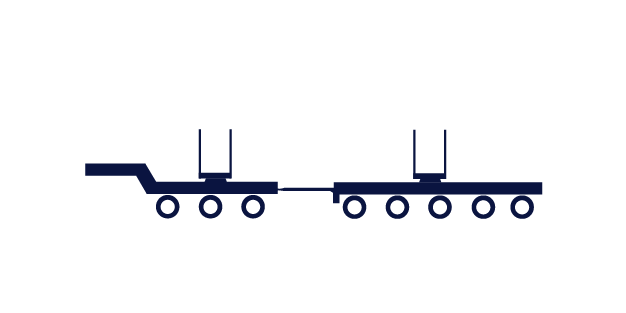 The characteristic of a dolly trailer is the fact that the vehicle is guided by an adjustable steering system that autonomously follows the tractor. This trailer type is used to transport longer loads through winding passages.

The transport missions on dolly trailers can be very various. It includes for example the transport of concrete beams, steel elements and long timber. But also the latest generation of rotor blades for wind power plants can be loaded on dolly trailers from the brand Faymonville.

The self-steering trailer scores with its agility for longest and also heaviest freights. These trailers are used with a turntable on the truck or equipped with a dolly behind the tractor unit.